In early 2021, amidst the dual opioid poisoning and COVID-19 crises, we jumped into action to provide a direct response to people and communities most at risk of encountering, witnessing, or experiencing opioid poisoning. The Peer Support Responder training was created out of urgent need to address the rising number of deaths caused by the unregulated toxic drug supply. We began providing free specialized overdose response training and supplies directly to the communities most at risk. To date, we have trained over 250 high risk community members and frontline workers across Ontario. Nick Rondinelli, owner and CEO of Heart to Heart First Aid CPR Services Inc. created the Johnston-Brais Initiative in honour of his two late best friends. We are proud to say that in late 2021, this initiative was transformed to what is now a new not-for-profit organization called the Community Responder Network (CRN).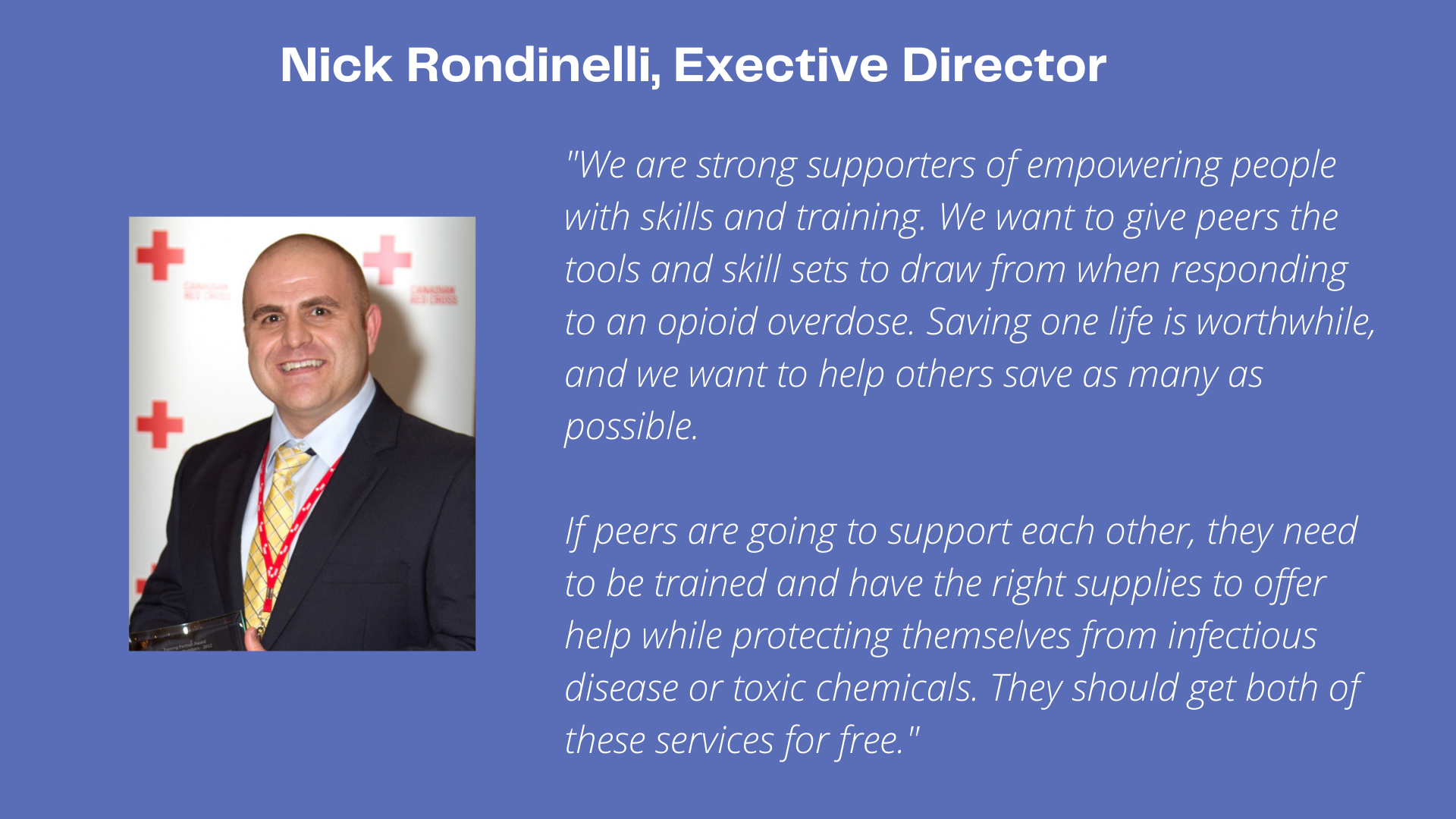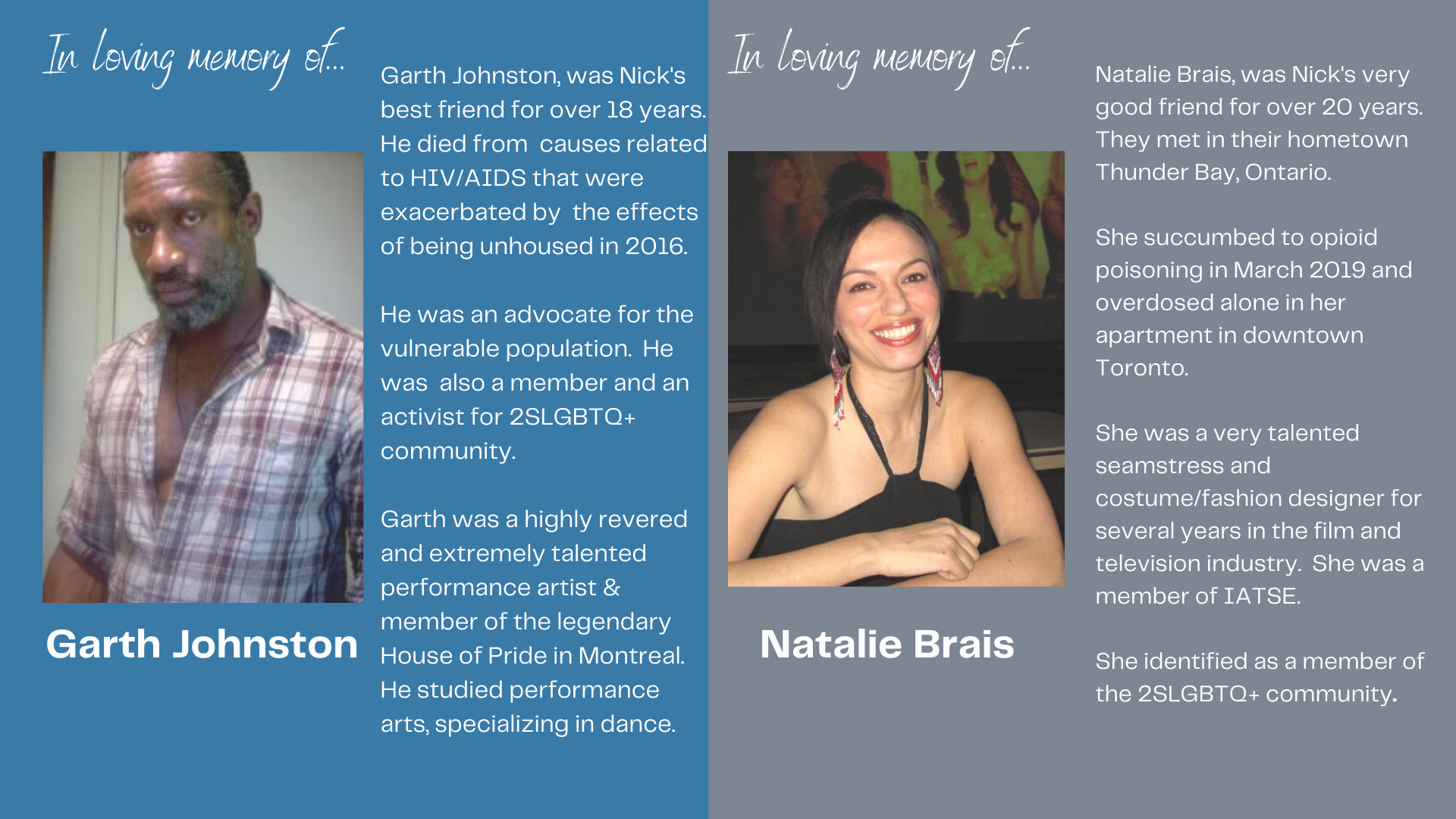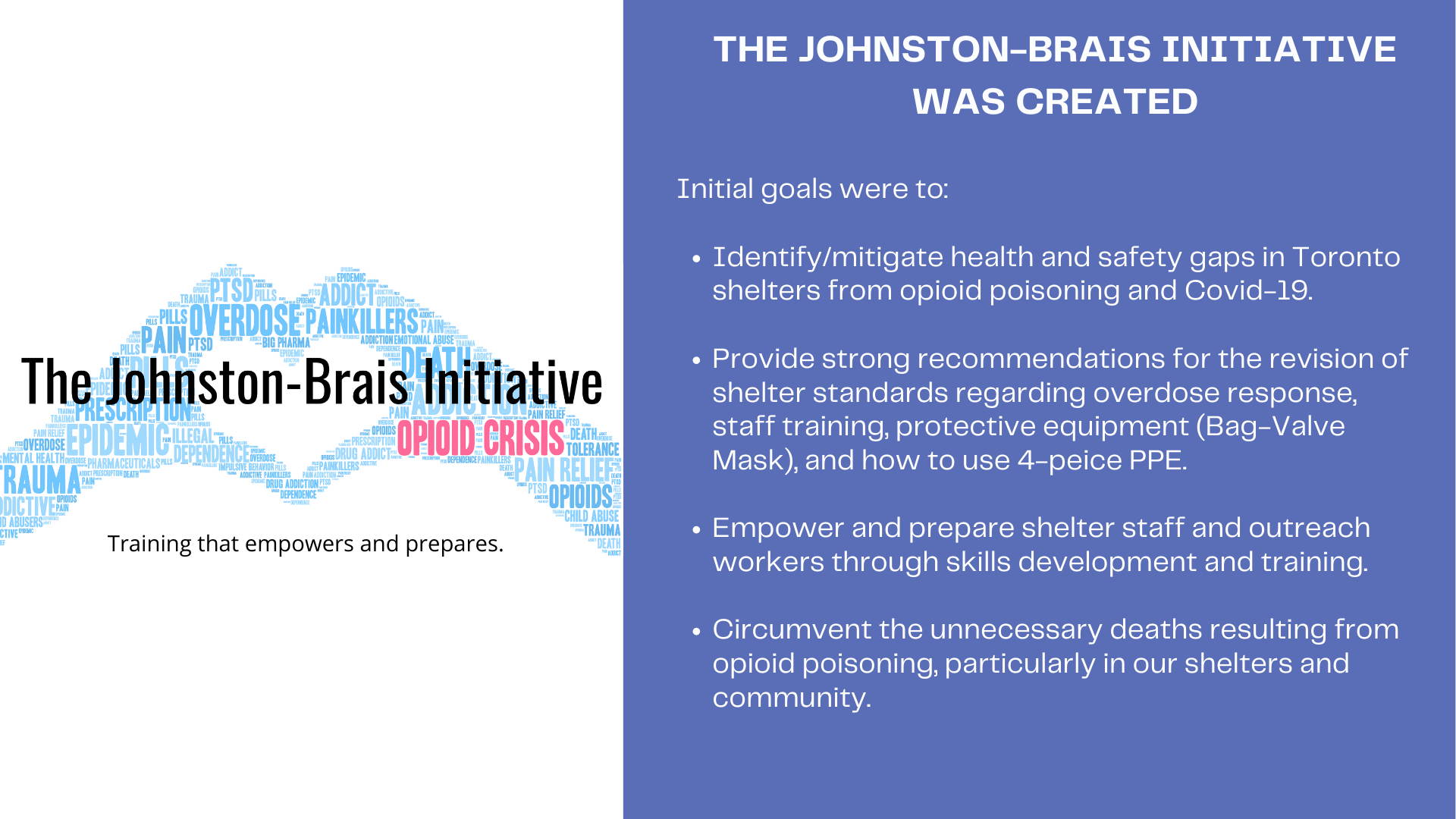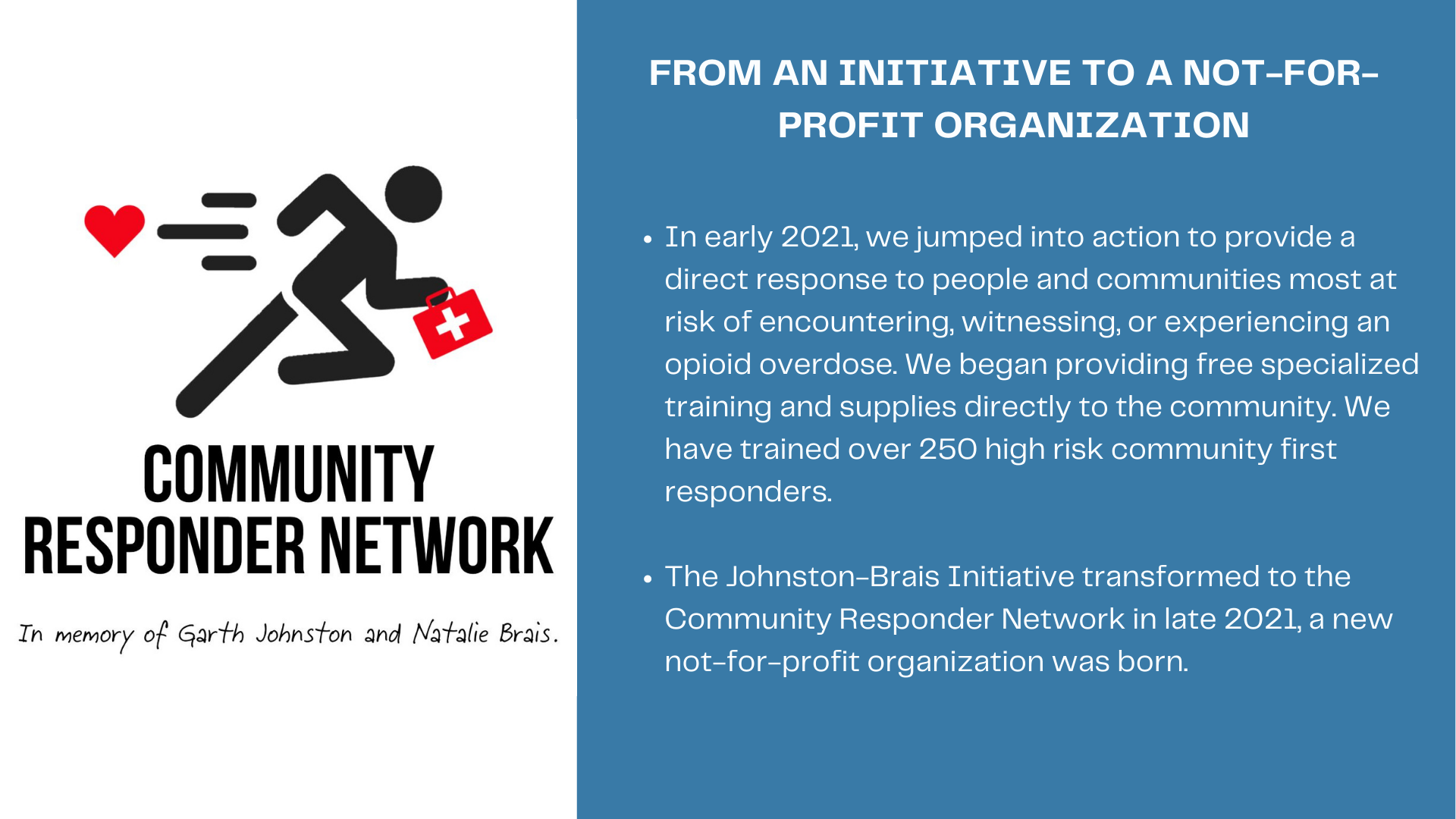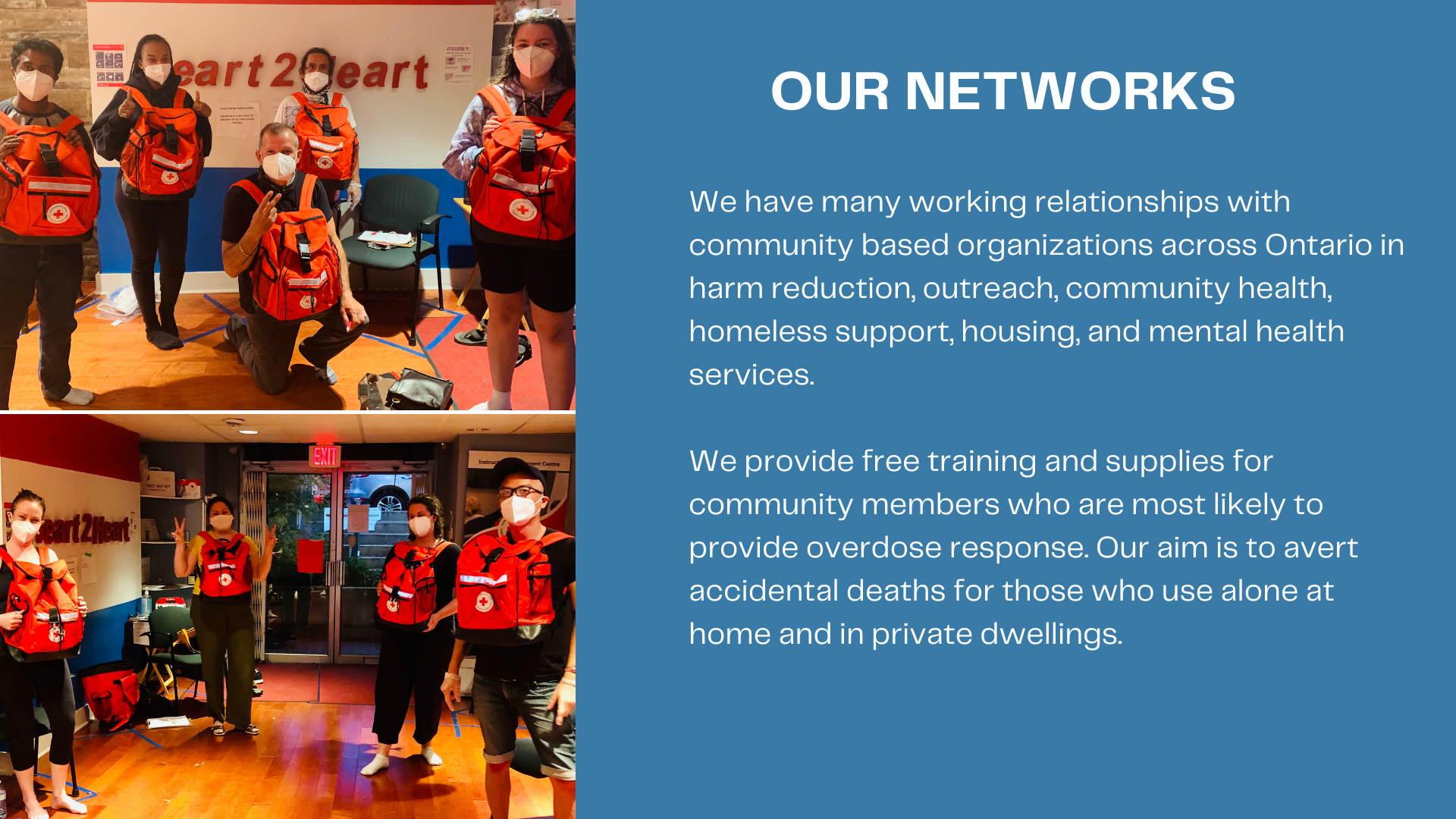 Our initial goals were to:
Identify/mitigate health and safety gaps in Toronto shelters from opioid poisoning and COVID-19.
Provide strong recommendations for the revision of shelter standards regarding overdose response, staff training, protective equipment (Bag-Valve Mask), and how to use 4-peice PPE.
Empower and prepare shelter staff and outreach workers through skills development and training.
Circumvent the unnecessary deaths resulting from opioid poisoning for those most at risk of witnessing or experiencing opioid poisoning.